M-Secure Inc, is a company that specializes in hacking and security composed of white-hat-hackers.
We are developing a security solution and doing research on the vulnerabilities of the software, and offering professional consulting services on the vulnerabilities.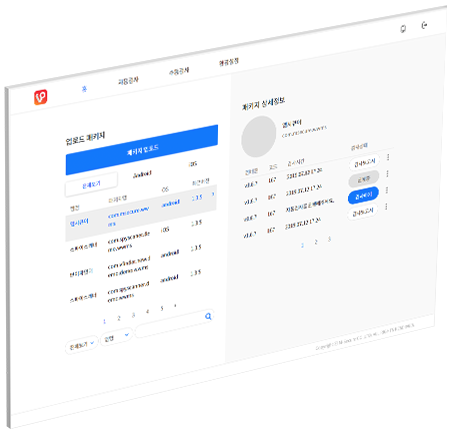 vFinder
A tool for checking the vulnerabilities of the Android / iPhone applications.
An automatic tool for checking the vulnerabilities, supporting not only for the Android but also for iPhone (iOS)!
You can easily check the vulnerabilities of your mobile apps with just a few clicks.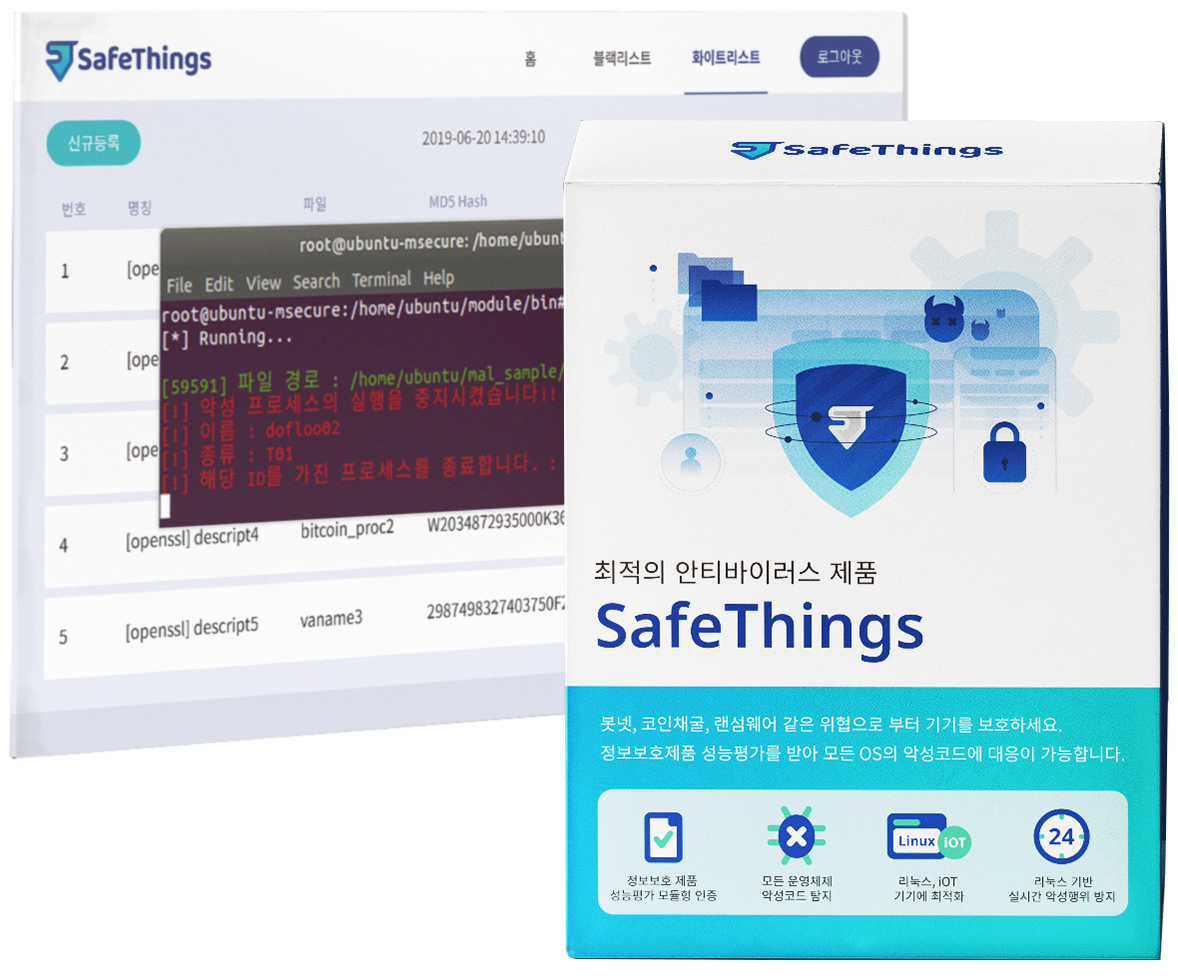 SafeThings
Antivirus solution
SafeThings is a product that specializes in file scanning and real-time monitoring on Linux-based operating systems. There are real-time monitoring, IoT malware detection, support for various operating systems, and functions to record detection results.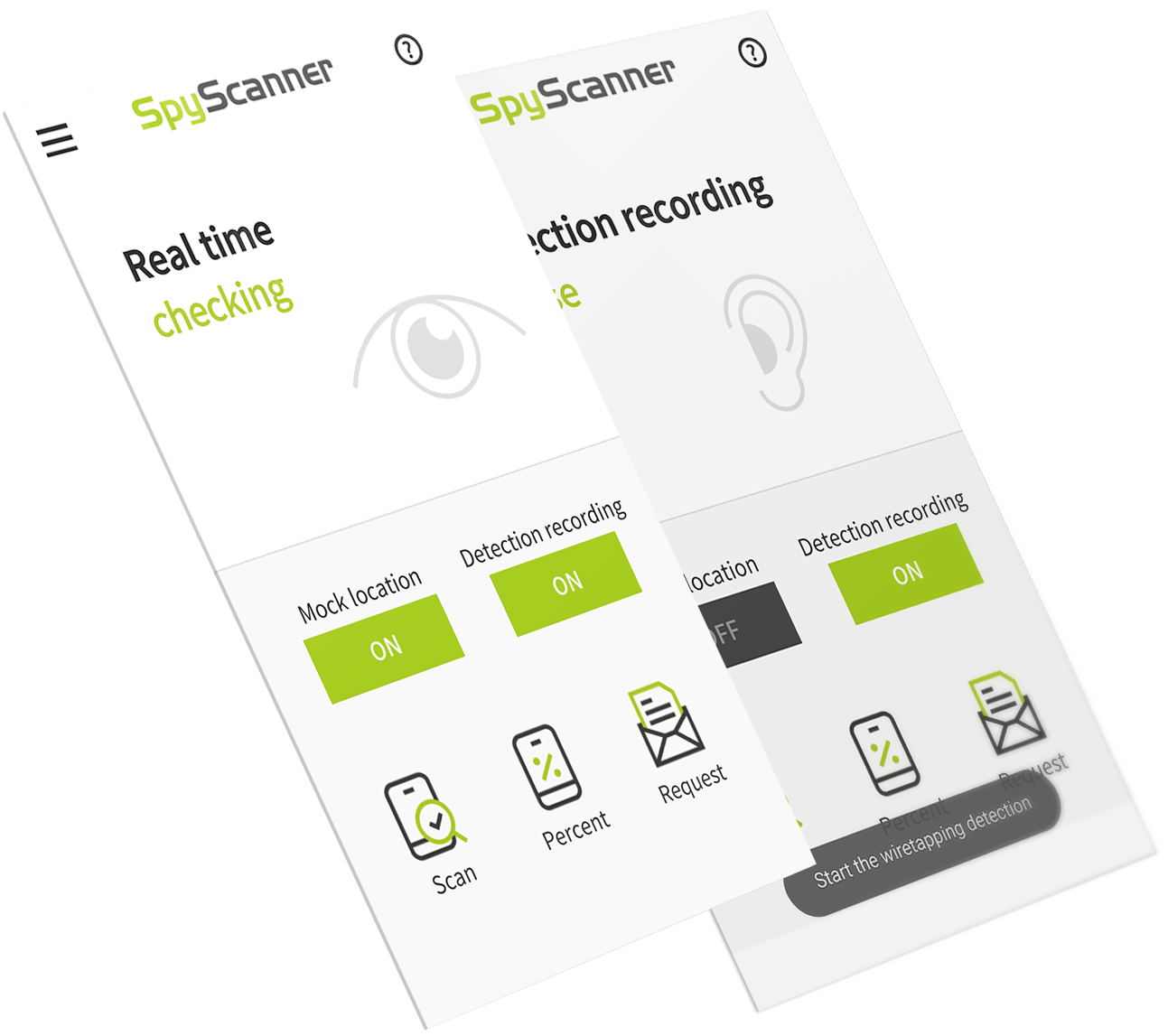 SpyScanner
Solution for analyzing the spy app
If you are feeling that someone is monitoring your smartphone, use SpyScanner! SafeM SpyScanner is a product that prevents anyone from monitoring your smartphone on the Android and detects the spy applications. Also, we provide an on-line inspection service on your cellphone.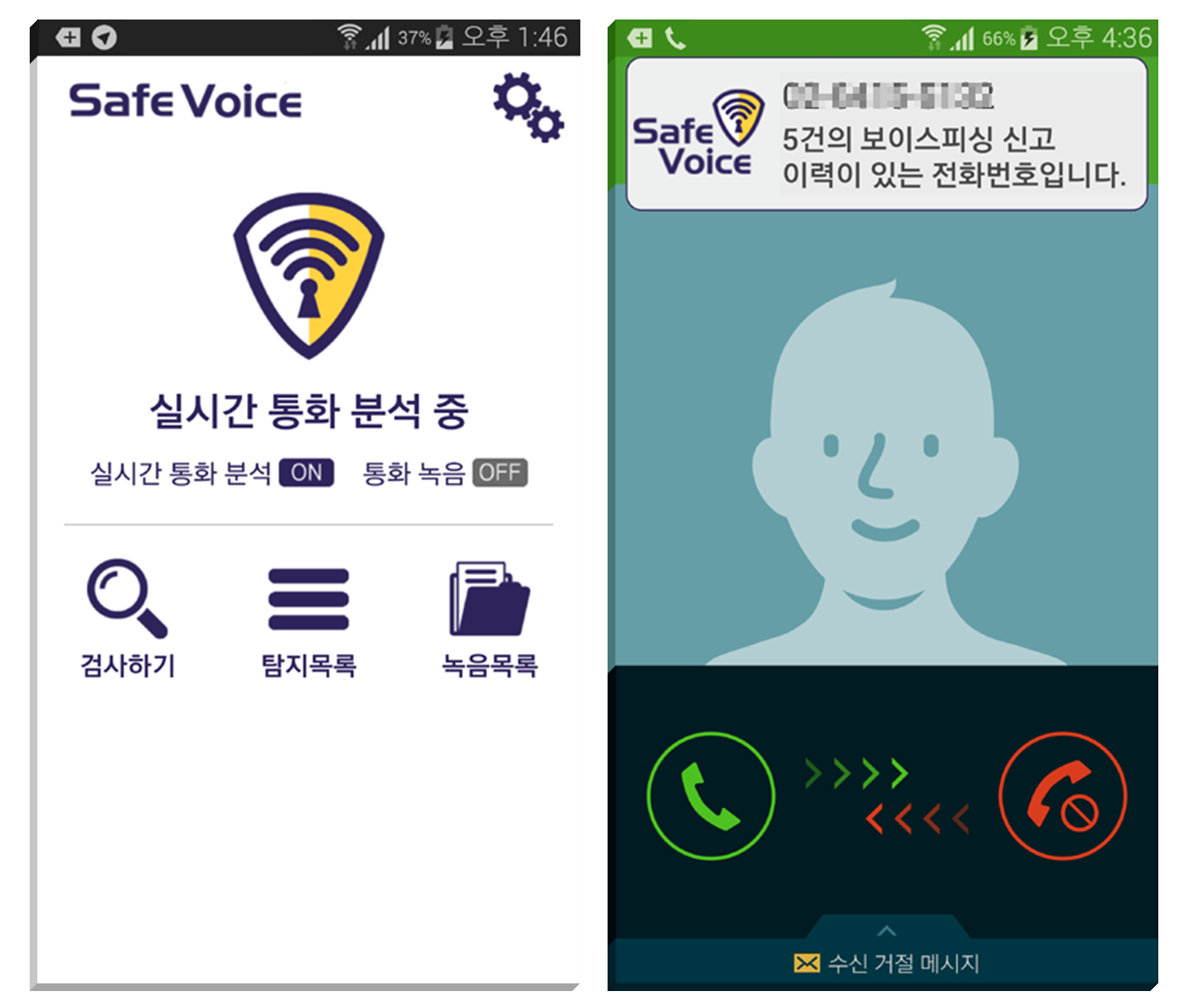 SafeVoice
Voice phishing prevention based on the voice recognition talking over the phone!
Easy way to prevent the voice phishing! Free from the danger of the voice phishing only by installation!
Previous
Next